Assistant Commissioner of Police, Mr Abayomi Shogunle has taken to Twitter to express his disgust at an apparent complainant who 'disrespected' him. | Alertnaija.com
The complainant sent him a DM and addressed him as 'Dear Yomi' which the ACP found offensive. He stated that since the complainant was born in 1992 (as stated in the bio), he/she was too young to call him that.



Shogunle is also in charge of the Complaints Response Unit (CRU), at the Force Headquarters, Abuja.
Other Twitter users have put him on a blast, saying 'Dear Yomi' was professional enough.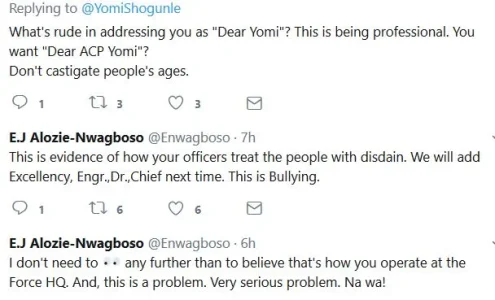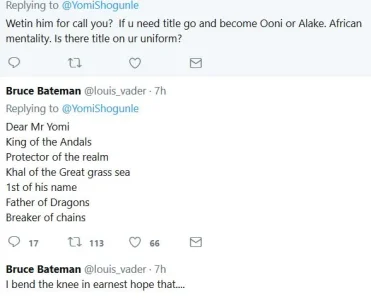 Like Our Facebook Page: https://www.facebook.com/AlertNaijaUpdate/ for more or
Join Our Whatsapp Group: https://chat.whatsapp.com/32RUBz59wIwIHVSKcJUr1h